Executive Director
Janna Cohen-Rosenthal became the Executive Director of the Franklin Park Coalition in July 2018. Janna has been exploring Franklin Park for over ten years and is excited to support a vibrant urban park and its' active and diverse community.
Janna was most recently the Climate Programs Director at Second Nature, where she worked with a network of higher education leaders to decrease climate change impact and strengthen resilience through community partnerships. Previously, she founded the Campus Sustainability Initiative at Brandeis University, bringing clean energy, local food, and bike programs to campus. Janna has also worked on community outreach and environmental issues with Mass Energy Consumers Alliance, the Conservation Law Foundation, the City of Boston's Office of Energy and Environmental Affairs. Janna is a Senior Fellow in the Environmental Leadership Program. A graduate of Brandeis University, Janna earned her B.A. in Sociology and Environmental Studies, and an M.B.A in Non-Profit Management from it's Heller School of Social Policy. She lives in Boston with her husband and two children, who whenever possible, can all be found enjoying Boston's open spaces and parks.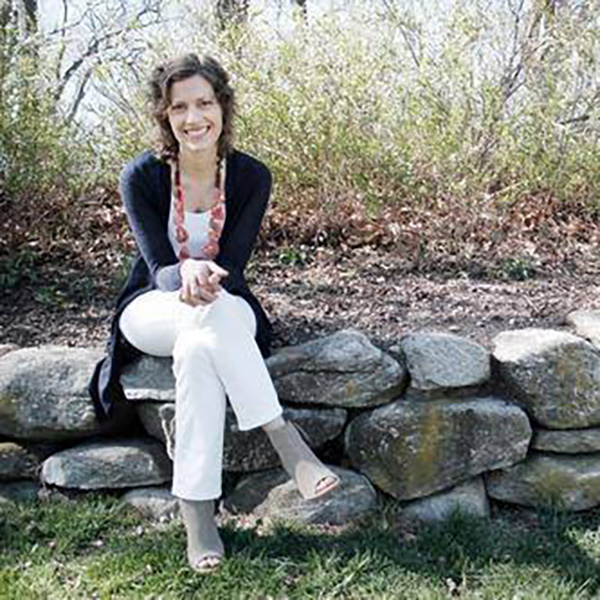 Samantha Wechsler
Interim Executive Director
Samantha (Sam) Wechsler joined the Franklin Park Coalition as its Interim Executive Director in June 2017. In addition to providing leadership for organizations going through executive transitions, Sam runs her own coaching and consulting business, specializing in executive coaching, group facilitation, leadership and personal development, fundraising, and board development. Much of Samantha's early career was devoted to creating, improving, and expanding programming for children and youth. In 2005, she moved to Guatemala, where she founded and directed Voces de Cambio (Voices of Change), an all-girls after-school program that uses creative expression to address issues of racism, discrimination, and gender equity. After returning from Guatemala several years later, she served as the Executive Director of Bikes Not Bombs, where she initiated and oversaw a major organizational turnaround. Having grown up in the Rocky Mountains, Sam loves being in the outdoors, and is passionate about creating opportunities for people to feel a strong sense of connection to nature and place.